THE JOIST GUARANTEE
The Joist Quality Guarantee Terms outlined below are to be read in conjunction with the General Terms of Service and are part of your Agreement between the Joist Inc. and you. At Joist, we stand behind the work of all of our prescreened contractors. However, we recognize that unforeseen events happen and we want to ensure our customers have an incredible experience. In order to ensure this, we voluntarily offer Joist customers the Joist Quality Guarantee (or simply Joist Guarantee), which we use to demonstrate to our customers that we and our contractors stand behind their work.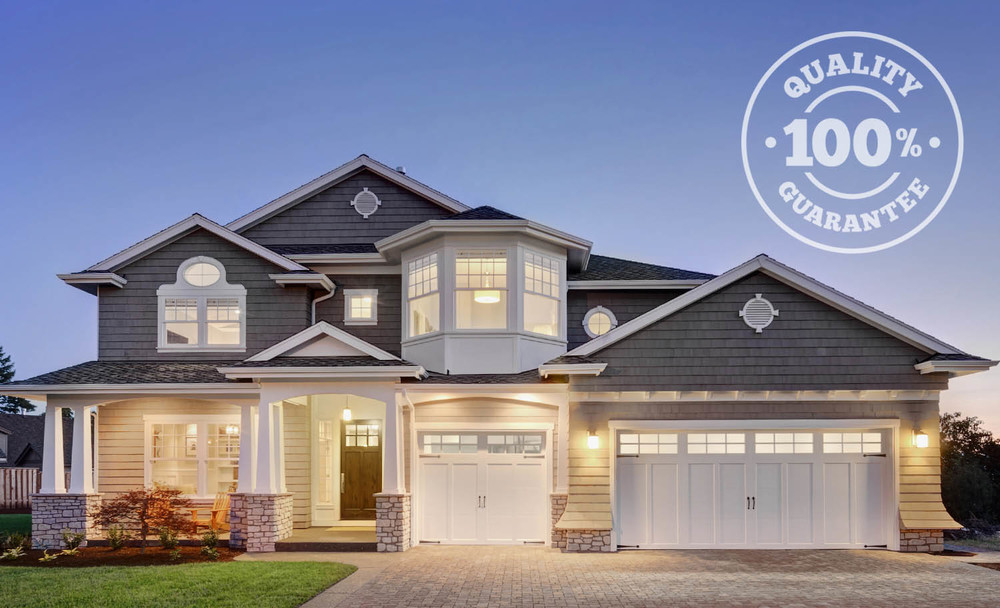 WHAT IS THE JOIST GUARANTEE?
Joist Guarantee is a promise that you will get a professional that will do quality work so you can feel confident in working with them to complete your next home project. If you are not satisfied with a service you obtained through Joist, we ask that you first attempt to address your concerns with your home professional. If you and the home professional are unable to resolve the issues, you may submit a claim to us in accordance with outlined Joist Guarantee Terms. If we determine, at our sole discretion, that your claim meets the Eligibility Requirements, and that the services provided to you do not meet professional standards we will designate and pay another home professional to work with you and provide a Replacement Service. If we are unable to fix the problem we will provide Reimbursement for the amount you paid for the Home Service, or a combination of Replacement Service and Reimbursement (with our payment not to exceed the original job cost or $30,000, whichever is less).
ELIGIBILITY REQUIREMENTS
We at Joist reserve a right to consider and notify requesting user only for those claims that meet all Eligibility Requirements provided below. Joist is under no obligation to review or consider a claim or notify a requesting user who has filed a claim that does not meet the Eligibility Requirements as outlined below:
User Compliance. You must remain in full compliance with the General Terms of Service.
Requested Through our Services. All work subject to your Claim must have been requested by you and accepted by a Contractor through Joist, and performed by the assigned Contractor. Please note that guarantee does not cover all of the Contractors that use Joist mobile application, but only the Contractors that we have onboarded onto the Joist network and we have directly recommended for the requested services.
No Alterations. You must not alter any service or work provided by the Contractor, except to the extent reasonably necessary to minimize damage to the premises resulting from your claim. If we determine, in our sole discretion, that you have materially altered any of the work performed provided by the Contractor relating to your claim and that this alteration contributed to the problem, your Claim will not be eligible for the Joist Guarantee.
Payment for Home Service. Payment in full is required for Home Service that is the subject of your claim. Your claim will not be eligible for the Joist Guarantee if you seek to stop payment for any Home Service.
Claim Submitted Within Thirty Days. If you choose to submit a claim under the Joist Guarantee, you must do so in accordance with the process described herein and within thirty (30) days after the last day of work performed. Any claims filed after the 30 day deadline will not be eligible.
HOW DO I MAKE A CLAIM?
To start a claim, please email us at claims@joist.com with the following information: your name and address; a complete description of the service requested, work performed, and the problem arising therefrom; and, and any other relevant information, such as photos that may be required to assess your claim. When we receive your claim, we reserve the right, to determine if the evidence you provide is reasonable and sufficient to process your claim whether your claim is eligible for protection under the Joist Guarantee. If you claim is eligible under Joist Guarantee we will choose the appropriate resolution, in our sole discretion. By filing a claim, you agree to timely provide additional information as we may reasonably request and represent and warrant to us that all information you provide during the claim process is accurate, complete, and fairly represents the problem addressed in your claim. You also authorize us to, share any information you provide us in connection with the claim with the applicable Contractor. Please acknowledge that it may take up to six weeks from the time you submit your claim and all required documentation to complete resolution of your claim. Further, you understand and agree that if you fix or hire another service provider to fix any problem that resulted in the filing of your original claim with us prior to us processing and resolving your claim, your claim will be automatically disqualified, unless such fix or repair was necessitated by exigent circumstances. If we decide to remedy the problem, you agree that you will cooperate with such efforts, including meeting with the Contractor identified by Joist to correct the identified problems, and providing complete and accurate information about the Home Service.
WHAT HAPPENS AFTER I MAKE A CLAIM?
If we decide that your claim is eligible under the Joist Guarantee, we may, in our sole discretion, attempt to remedy the problem by a Replacement Service. The Replacement Service entails us sending a Contractor to your premises at our expense. If the Replacement Service does not remedy the problems identified under the claim, we may, in our sole discretion, provide Reimbursement to you for the amount you originally paid for the Home Service; or provide such other remedy as we determine may help fix the problem. The maximum amount we will incur in Replacement Services and/or in Reimbursement will not exceed CAD $30,000 in the aggregate.
RECOURSE FROM CONTRACTOR
The Joist Guarantee is a voluntary offer from us and in no way restricts the limits and exclusions provided in our General Terms of Service. We at Joist do not bear responsibility for any Home Service work performed by a Contractor and expressly disclaim any contractual relationship in a User's agreement with a Contractor. Filing a claim under the Joist Guarantee does not restrict your ability to seek a recourse directly from the Contractor with whom you contracted for the Home Service.
LEGAL WAIVER AND RELEASE
You understand and agree that we are voluntarily offering the Joist Guarantee and are under no obligation to do so under the Joist Terms of Service. Apart from these Joist Guarantee Terms and our obligation to perform hereunder, Joist is under no obligation to provide you with protection under the Joist Guarantee and any act on our part to do so is for the sole purpose of providing a satisfactory customer service to our Users. Any remedy or protection we may choose to provide your claim under the Joist Protection Guarantee, is subject to your execution of a Waiver and Release in the form we provide to you. In this Waiver and Release you understand and agree that you will waive, release, and forever discharge us from and against any and all manner of liabilities, claims, demands, suits, damages (including direct, indirect, special, punitive, incidental and consequential damages), costs, expenses, debts, actions and causes of action of any kind or nature whatsoever related to or arising from the claim.
GUARANTEE AMENDMENTS
The Guarantee is subject to modification and termination by Joist and the Guarantee in effect on the date of your order will apply to any claim you make related to that order. Let us know if you have any questions about Joist Protection Guarantee: claims@joist.com
Customer Support
Monday - Thursday
9am - 6pm ET
Friday
9am - 5pm ET
Technical Support
Monday - Friday
9am - 6pm ET
Contact Us
Toronto Office
393 King St. W
2nd Floor
Toronto, ON
M5V 3G8
San Francisco Office
621 Sansome St.
San Francisco, CA
94111, USA