Invoices Designed Specifically for Contractors
Create customized and professional invoices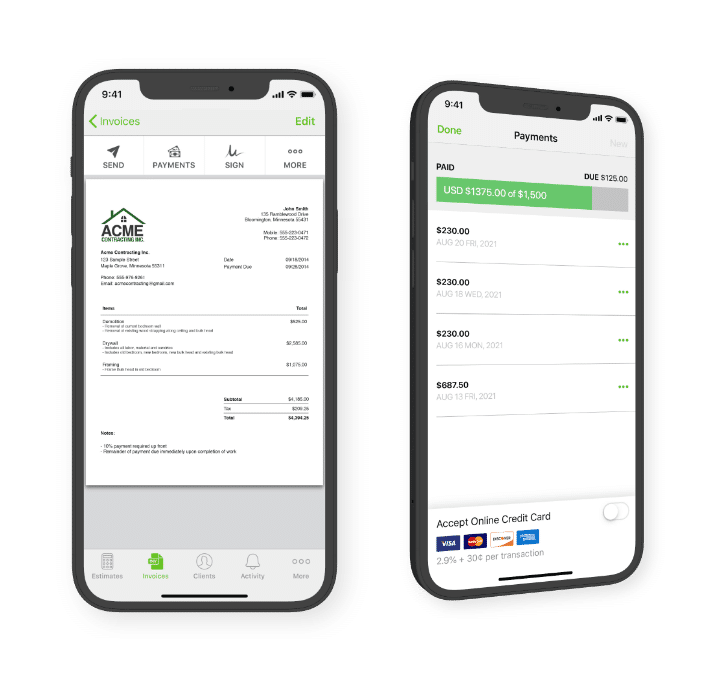 Create & send invoices in minutes with our easy-to-use mobile invoicing tool. Customize your invoices, sell bigger jobs, get paid faster, and offer your customers flexible payment methods. Simplify your finances and spend more time focusing on growing your business.
Get Paid Faster
Ensure quick payments with invoices that can be paid online with credit cards or eCheck.
Collect Milestone Payments Throughout Your Project
Offer customized payment schedules so your customers can pay as the job progresses.
Customize Your Invoices
Add your company logo and project photos to your invoices to stand out from your competitors with a more professional look.
Stay On Top of Your Business with Simple Sales Reports
Record payments, view monthly sales reports and easily keep track of outstanding invoices 
Sign On-The-Go
Allow your clients to sign and return invoices on-the-go with the Joist in-app signature feature.