Plastering Estimating & Invoicing Software 
An Estimating and Invoicing App Built for Plastering Contractors.
Joist allows you to easily build and send plastering estimates and invoices from any device in the field or at home while helping you keep your plastering project on time and within budget. Joist also offers payment processing and financing tools so that customers can pay you online directly from their invoice.
"Joist is the best and solves my most important general contractor problems."
– First Last Name | Company Name
Trusted by Contractors Like You
Wow! My world became so much easier with the Joist App. Estimating jobs was cut over 1/2 of my time normally. Invoicing brought me to a higher level in my business than ever before. The comments I get from my customers about the app says they love it, love it, love it. I'm looking forward to the future with Joist Pro!
- JC Design Co.
The solution to my problems! After trying many invoice apps, I finally came across this one after a friend of mine recommended it to me. It makes jobs flow easier because of its simplicity and great design. I would recommend this app to every contractor for any trade!
- Desert Innovations Landscape
I needed a professional estimate and invoice app that I could update and edit without having to be at a computer. Easy to make changes on the go. Access to all invoices and estimates from my phone, tablet or computer. It's a great app that is simple to use and looks professional.
- Jacobie H.
Create More Accurate Estimates and Invoices in Seconds Flat
Joist's plastering estimating software lets you build custom invoices, detailed estimates, thorough work orders and more from any web-connected device.
Easily create professional bids with the help of our intuitive plastering estimating tools

Get customer signatures and approvals

for

plastering

jobs

in real-time via

email

Convert approved estimates/bids to invoices instantly
Add new line items, like labor costs and material prices, to your plaster estimates in seconds
Create and store all your customer contacts securely in your Joist account
Keep track of professional documents with cloud-based storage backing you up
Create Your First Estimate or Invoice with Joist'a all-in-one software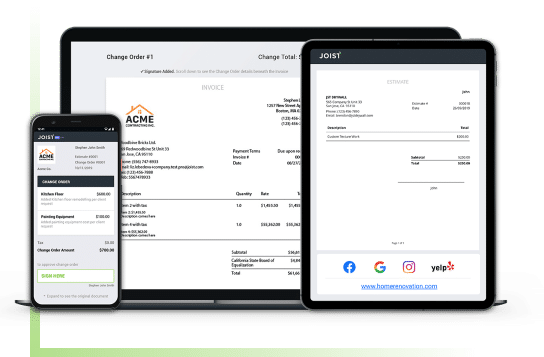 Stand Out with a Modern Experience for Your Customers
Joist provides peace of mind and credibility for your customers through intuitive and professional customer management features.
Send links to branded documents through Joist's homeowner portal
Enable customers to approve and sign custom plastering estimates and invoices in real time
Keep track of your business proposals in one place
Attach project photos and important files to invoices and estimates
Send reminders to customers for outstanding approvals or invoices
Log in and explore Joist's customer and invoice management software for plastering professionals.
Increase Cashflow by Making it Easy and Seamless for Your Customers to Pay You
Use Joist Payments to enable customers to pay directly from their invoice
Request deposits before work is completed
Include custom payment terms and scheduled due dates on invoices
Accept credit/debit payments online and track ALL your payments using Joist Payments
Set up payment schedules for customers so they can pay as the plastering job progresses
Learn more about Joist's plastering invoicing & estimating software features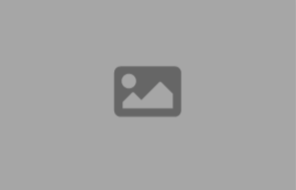 CTA-Content Offer
Five ways invoicing and estimating software will get you paid faster.
Read More